Michael Somenek, M.D., is a double board-certified facial plastic surgeon in Washington, D.C. whose practice offers specialized cosmetic and reconstructive services. In addition to his high level of experience and talent, Dr. Somenek is also a compassionate and warm surgeon who finds personal fulfillment in helping patients rejuvenate their appearances and their confidence. Request a consultation online to meet personally with Dr. Somenek, or call our office to schedule a consultation.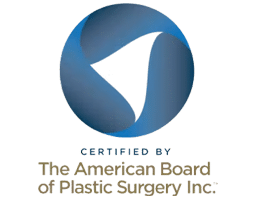 Listen To Dr. Somenek's Philosophy On Plastic Surgery
Dr. Somenek received his undergraduate degree in microbiology from the University of Miami and his medical degree from Rush University Medical Center in Chicago. He stayed on at this prestigious institution for 5 additional years of postgraduate training in Otolaryngology / Head and Neck Surgery. He then completed an intensive fellowship in Facial Plastic and Reconstructive Surgery under the tutelage of world-renowned facial plastic surgeons Dr. J. Regan Thomas (past president of the American Board of Facial Plastic and Reconstructive Surgery) and Dr. Dean Toriumi at the University of Illinois in Chicago. In 2018, Dr. Somenek joined Plastic Surgeon, Dr. Troy Pittman to create Somenek+PittmanMD – Advanced Plastic Surgery, an upscale concierge plastic surgery practice in the West End area of Washington, DC, just steps from historic Georgetown.  Dr. Somenek is a member of the American Academy of Facial Plastic and Reconstructive Surgery. As an author of multiple peer-reviewed journal articles, textbook chapters, and presentations at national meetings, he has contributed extensively in his field.
Dr. Somenek's Aesthetic Values
Facial proportions and balance are the top priority for Dr. Somenek when analyzing and treating a face. All too commonly, people create changes to their face that do not look natural or fit the individual's features. This leads to the "fake" or "plastic" look that most people want to avoid. By adhering to the basics of proportions and facial harmony, Dr. Somenek's goal with each patient is to achieve a natural and refreshed look. Achieving your aesthetic goals involves a comprehensive approach. Dr. Somenek uses computer imaging and photography to analyze the face and understands that lighting and shadows can play a role in how we perceive ourselves. Everyone's face and individual anatomy is different and Dr. Somenek understands that not everyone should be held to the same standard as to what looks good. So many factors contribute to an ideal outcome and all unique attributes should be considered including the individual's anatomy, ethnicity, and facial shape. All of this is put into perspective and considered when you visit him for any type of treatment. Listening to each patient's needs and desires helps to tailor the best treatment plan for you. Dr. Somenek prides himself in his ability to communicate and relate to each of his patients. When at the office, he takes his time to sit and understand your motivations for any type of procedure or enhancement that you are interested in.
Dr. Somenek and his team understand that we are more than just a team of medical practitioners. Rather, we become a vital part of each patient's personal journey toward self-contentment and a better quality of life. Dr. Somenek finds vast personal fulfillment in that role, and that's why he takes the time to truly get to know each patient and his or her motivations for surgery. Dr. Somenek has the knowledge, skill, and experience to provide beautiful results, but it is his compassion that spurs patients to trust him and welcome him into their lives.